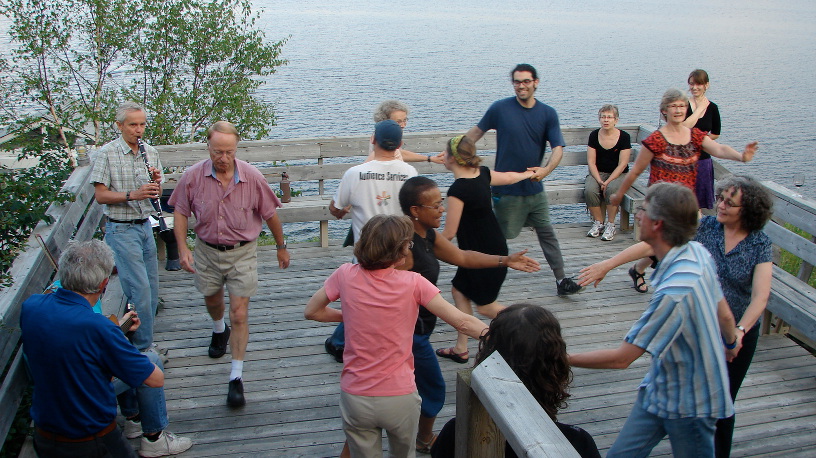 The Manitoba International Folk Dance Association is a recreational dance group, open to everyone who shares our enthusiasm for folk dancing. Since the 1970's our non-profit organization has promoted the folk dances and music of countries and ethnic regions from around the world, building a repertoire of hundreds of dances from all over Europe and around the globe. We feature a wide variety of dance styles - from circle dances to set and couple dances, from line dances to mixers. More...
Join Us!
Churchill Park United Church
525 Beresford Avenue, Winnipeg, MB
Fridays 8:15 - 11:00 p.m.
From mid-September through mid-June
Want to stay in touch? Join our mailing list.


News:
Friday Dance Nights Are Back!!!
Posted by Don Tiessen
Last Modified 10/08/2021
---
Coming Events:
Weekly Dance Nights Restart
Friday night dancing will restart on Oct. 8 with the following restrictions:
-all attendees are required to show proof of full vaccination,
-dancers are to be masked and follow social distancing guidelines,
-dance evenings will be limited to 2 hours initially (8:00 pm to 10:00 pm),
-attendance will be limited to 30 people.
Members will be asked to pre-register - check your newsletter for the registration form.